N1.6BILLION CANOE FRAUD: AMNESTY BOSS, DOKUBO THREATENS MASS SACK OF AMNESTY STAFF OVER LEAKED DOCUMENTS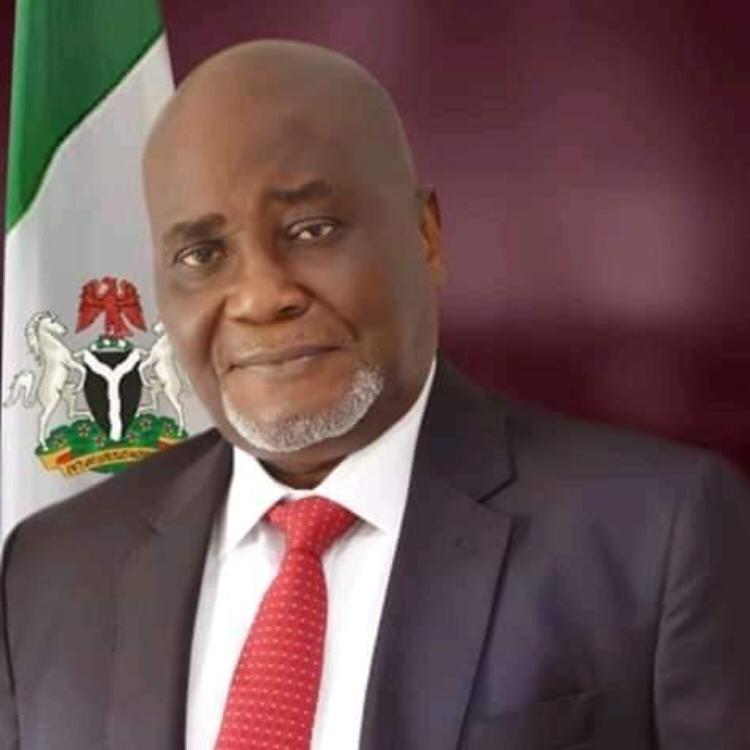 Following the recent N1.6Billion canoe fraud perpetrated by the Special Adviser to President Muhammadu Buhari on Niger Delta and the Coordinator of the Presidential Amnesty Programme (PAP) Prof. Charles Quaker Dokubo, he has threatened to sack sixty (60) percent of staffs at the Amnesty office, if they don't reveal the identity of the whistleblowers, correspondent have learnt.
Recall that Prof. Dokubo approved the contract for the purchase of 400 canoes at a cost of N1.6Billion (N4Million per canoe) as empowerment for 400 hundred Niger Delta women. However, at the empowerment ceremony, only 100 wooden canoes were presented.
Sources told correspondent that soon as the story broke of how Dokubo swindled the Amnesty office with the fraudulent Canoe contract, he summoned a meeting of staff members brimming stones and fire and gave them ultimatum to produce the whistleblowers.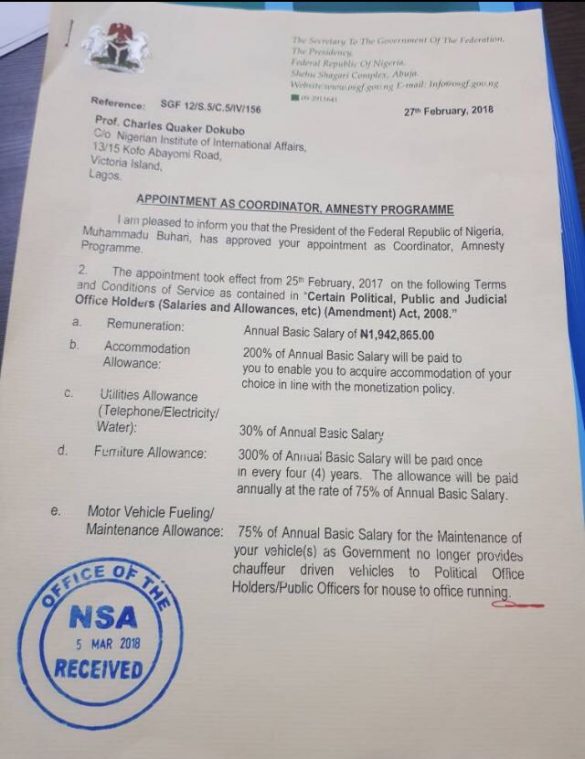 According to the sources, the ultimatum ends Friday October 4, 2019, failure which he would carry out a mass purge.
"He was so rattled with the expose. He immediately came to the office next day and summoned us all to a meeting. He threatened to sack more than half of the office if we don't name the whistleblowers," said the source.
According to another source, "Dokubo is just looking for scapegoat people here. He already has people he hates in this office and he want to use this opportunity to punish them.
The source noted that the fear of the Presidency sacking him led to the two full page advertorial he placed in the newspapers, explaining the canoe deal and an Independence Day congratulatory message to President Buhari.
"You can see his sycophancy. Soon as the story broke, he took two page adverts, making very illogical explanations about the canoe deal. He also went on to congratulate Buhari on Nigeria's independence anniversary, he only Aide of Buhari to do so, an angry staff of the agency told our correspondent.
It was gathered that Dokubo take so many women to his office and carelessly leave documents around especially when he likes them and wants to sleep with them.
"He is a very randy and careless guy. Once he likes a woman and he invites her to his office, he can easily get carried away, that sensitive documents would be left on his table. Check him out when Izobo Jack brings girls from Port Harcourt."
Izobo Jack, a club owner in Port Harcourt, is his alleged pimp. He also allegedly manages most of Dokubo's deals in Rivers state.
Meanwhile, the embattled Dokubo has already banned staff members from bringing cell phones to the office. He equally barred staff members from entering certain part of the Amnesty office said to contain documents of fake companies used to loot he agency through contract awards.
A senior management source at the Amnesty office who spoke on the condition of anonymity with our correspondent questioned the sincerity of President Buhari's war on corruption and stated that "despite these glaring evidences, President Buhari has refused to act because Prof. Dokubo is protected by President Buhari's National Security Adviser, Gen. Monguno."
This development has left many stakeholders in the Niger Delta region wondering why Prof. Dokubo who is under investigations by the FBI in United States of America for $10.5 Million Dollars Money Laundering, Racketeering and Fraud is still serving as an Adviser to President Buhari who claim to be fighting corruption.
In early August 2019, the Presidency had asked Prof. Dokubo to prepare his hand-over notes and immediately hand-over to the most senior civil servant at the Amnesty office.
The Presidency was concerned and embarrassed at the unimaginable level of corruption and public funds looting atthe Amnesty office. The Presidency was more concerned with security reports detailing fraudulent contracts and payments of over N10Billion, the looting of the N60 Billion Boro-Town training facility in Bayelsa state to cover up the over N13Billion in fraudulent contracts and payments totaling over N23Billion ($64 Million USD) between 2018 – date.
…Pointblanknews…